Book
Now
Classic Cotswold Country House Hotel nr Painswick village
Member since 2008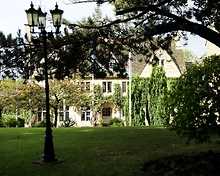 Hatton Court Reviews





236 reviews Member since 2008
Upton St Leonards, Gloucester, GL4 8DE
Customer service:





Rooms:





Restaurant:





Location:





Value for money:





236 reviews
, sorted by
Date

| Rating

Page 1 2 3 4 ... 30 Previous Next





bill p,
stayed: January 2019
nice frendley hotel with lovely views
"Welcoming"





Brian J, Cornwall,
stayed: October 2018
Thls is our 2nd visit to Hatton Court and we were not disappointed in making the decision to visit this attractive area of Gloucestershire. We were given a warm welcome at the Reception Desk and during our stay we experienced a lovely relaxing atmosphere. The Evening meals were good. We will return again.
"Fantastic stay"





JH, Kent,
stayed: September 2018
Lovely attractive hotel in a great location. Friendly staff and superb food in an excellent restaurant.
"Good Stay - Friendly staff"





JC, Hertfordshire,
stayed: August 2018
We booked an overnight stay which included an afternoon Tea/ Evening Meal and Breakfast in the package.
When we arrived we had a good welcome from Reception and was shown to the Restaurant to have our afternoon Tea. The staff here again were very welcome and friendly. The afternoon Tea itself was OK.
We went into the local town for the afternoon and when returned, ordered some drinks from the bar and sat outside. The staff again were friendly and helpful.
In the evening we had our 3 course meal which was OK and again the staff were good. The breakfast the next morning was good and staff were friendly and helpful.





Anon,
stayed: August 2018
Room quite small, only double bed, not king size, very clean bathroom though.,.
No one approached when we entered the restaurant, in the end we sat anywhere. Dinner ok, poor breakfast.
Wooden floors in the bar and lounge areas made the place look cheap and nasty. Worse hotel from you we have stayed in.
"My stay at Hatton Court Hotel"





Stephanie, South Yorkshire,
stayed: August 2018
On arrival no booking for us in the system but they eventually found our email and gave us a nice room. Pleasant accommodating staff. Restaurant very disappointing and poor value for money - a joke really and absolutely let the hotel down. First night we wondered why only 8 people eating and after our meal we knew why!! Matchbox piece of lamb and a bit of packet cous cous 19.
"Lovely stay"





Agnes D, Oxfordshire,
stayed: August 2018
After booking I read a few not very good reviews, but it was such a good deal and only for one night so we decided to go ahead.
Thank goodness we did, from the moment we arrived the staff were very welcoming, our complementary champagne was waiting chilled in our room, room was a little dated but very clean and comfortable, bathroom was spotless.
Our dinner in the Tara restaurant was excellent and from a foodie (and a pretty good cook) not a common comment I make.
Overall our only complaint was that we had only booked one night. Definitely will be back.
"Stay in the Cotswolds"





Patrick M, Lincolnshire,
stayed: August 2018
Deal seemed very good and I was cautiously optimistic? But two superb days in August was made by
the stay at the Hatton Court Hotel. Room ( An Executive suite) was good and with fabulous views to the Welsh Mountains. Service was friendly and efficient and apart from the Bathroom needing a redecoration could not have been better.
Food on both evenings was very good. Although there was a wedding reception there was no real disturbance and our break away exceeded our expectations.
Other UK hotels that may be of interest

Secure online booking
You can book any hotel break through our secure online booking system.
If you have any queries please check our FAQs. We accept the following credit and debit cards: