Book
Now
Classic Cotswold Country House Hotel nr Painswick village
Member since 2008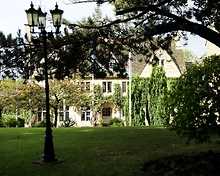 Hatton Court Reviews





240 reviews Member since 2008
Upton St Leonards, Gloucester, GL4 8DE
Customer service:





Rooms:





Restaurant:





Location:





Value for money:





240 reviews
, sorted by
Date

| Rating

Page 1 2 3 4 ... 30 Previous Next

"Good but..."





Anon,
stayed: June 2019
Nice enough stay and food was lovely but little things let it down. Lovely outside terrace but the tables were all filthy and clearly hadnt been cleaned in quite some time. Also getting served at the bar during the afternoon was a challenge as no bar staff could be found. Room was big but music (from below?) could be heard until late and again in the morning!
"Disappointing"





IG, Isle of Wight,
stayed: May 2019
Decor in room and hallways scruffy. Base of bath damaged. Windows dirty. Menu limited. Dinner (steak very thin, chips flavourless) left most of the food. Breakfast (poached egg solid, toast cold) poor.
"Pleasant Hotel"





Anon,
stayed: April 2019
We enjoyed many aspects of our stay: the executive room was large and comfortable and the bathroom newly refurbished. Two out of the 3 mornings we could not get hot water. Also we found the dining room too cold (as evidently did others who were even wearing coats). The menu remained unchanged over the 3 days. On the third evening the fish and chips were off the menu so I asked for a half portion of the mushroom tagliatelle and was charged only half the price, which I had not expected, so that was very fair. The breakfasts are good, especially the cooked food which is prepared to order.
By mistake I left behind a purse spray of Chanel No. 5 which was a birthday present, but when I enquired later this had not been handed in, so unfortunately the honesty of some of their staff is under question.
"Fantastic 2Day Break"





Simon, Bedfordshire,
stayed: February 2019
We booked Hatton Court for the second time. Beautiful room, very helpful staff.
We love this hotel and will be back.





bill p,
stayed: January 2019
nice frendley hotel with lovely views
"Welcoming"





Brian J, Cornwall,
stayed: October 2018
Thls is our 2nd visit to Hatton Court and we were not disappointed in making the decision to visit this attractive area of Gloucestershire. We were given a warm welcome at the Reception Desk and during our stay we experienced a lovely relaxing atmosphere. The Evening meals were good. We will return again.
"Fantastic stay"





JH, Kent,
stayed: September 2018
Lovely attractive hotel in a great location. Friendly staff and superb food in an excellent restaurant.
"Good Stay - Friendly staff"





JC, Hertfordshire,
stayed: August 2018
We booked an overnight stay which included an afternoon Tea/ Evening Meal and Breakfast in the package.
When we arrived we had a good welcome from Reception and was shown to the Restaurant to have our afternoon Tea. The staff here again were very welcome and friendly. The afternoon Tea itself was OK.
We went into the local town for the afternoon and when returned, ordered some drinks from the bar and sat outside. The staff again were friendly and helpful.
In the evening we had our 3 course meal which was OK and again the staff were good. The breakfast the next morning was good and staff were friendly and helpful.
Other UK hotels that may be of interest

Secure online booking
You can book any hotel break through our secure online booking system.
If you have any queries please check our FAQs. We accept the following credit and debit cards: